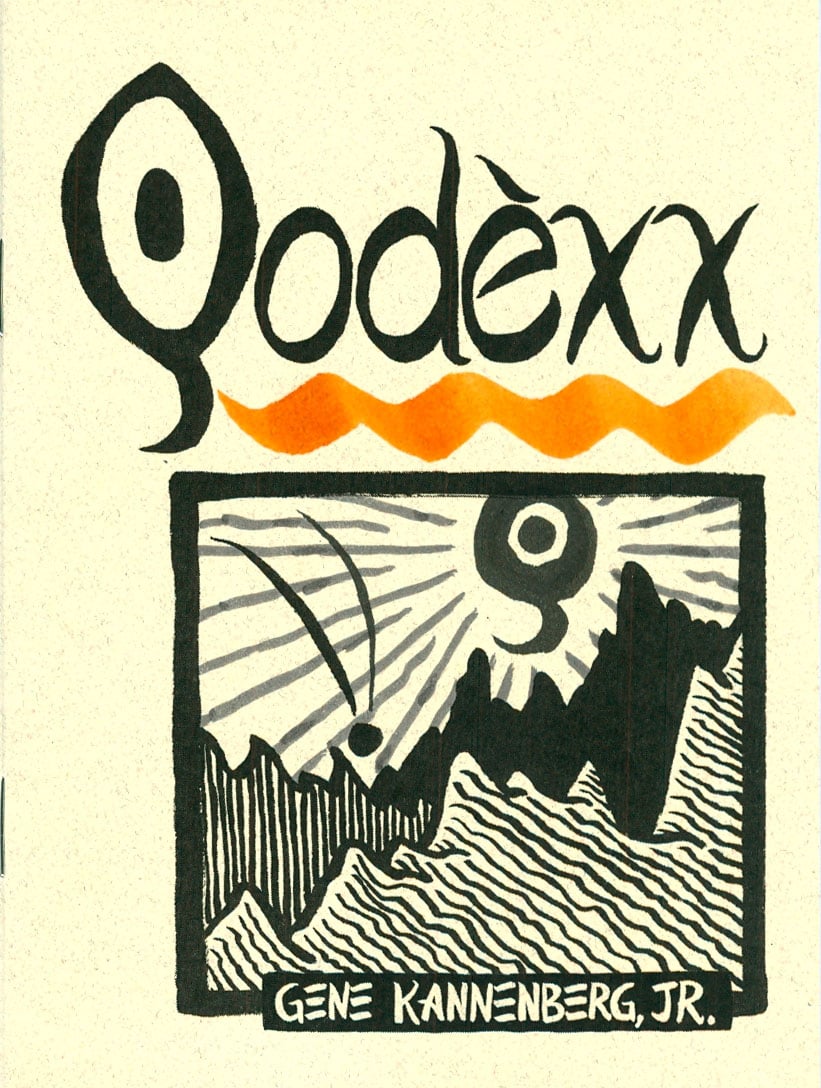 "Test the boundaries of the medium with [these] distinctive glyphs and forms!"--Charles Hatfield, author of "Alternative Comics: An Emerging Literature" and "Hand of Fire: The Comics Art of Jack Kirby."
Abstract, asemic comics as you like them! Take a six-chapter excursion along with Q (character? symbol? mcguffin?) through six different graphic graphic environments. Watch as various visual elements are introduced, explored, and absorbed. Wait, is that a hint of narrative on the next page? It almost seems like it could be...
Each cover of Qodèxx is individually re-marked. No two are the same!
2017. 68 pages, 4.25" x 5.5", b&w interior, cardstock cover, staple-bound. Third printing.
During check-out, please indicate if you'd like your comic signed and/or personalized.
Note to customers outside the USA: My apologies for the outrageous shipping rates (USD$10.00 Canada, USD$14.00 elsewhere), but that's what the US Postal Service charges...
---
Special Soundtrack Offer! Yes, this book has a soundtrack, by musicians Brian Cremins & Allison Felus! To purchase the soundtrack to Qodèxx (download and CD), or a book/CD bundle, visit Brian Cremins' Bandcamp page!